Call us for
Room Hire
Cost effective
Room Hire
Hire our rooms at Ceddefeld Hall for:
Birthday parties
Christenings
Family celebrations
Wakes
Conferences/Demonstrations
Group meetings
Training/Presentations
Catering options are available.
Up to 70 people
Wedding Reception
Have you thought of holding your wedding reception at Ceddesfeld Hall?
Please call Wendy Gill (room bookings) on 01740 620206 and/or Tony Guest (Bar) on 01740 622185 for more information.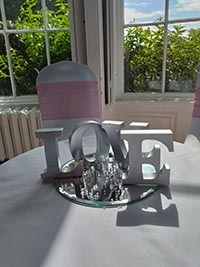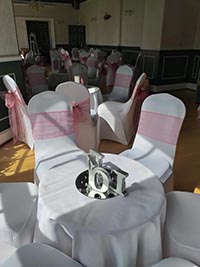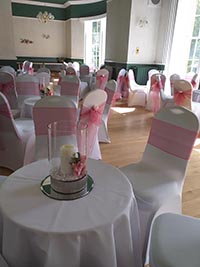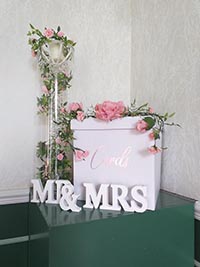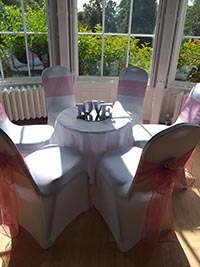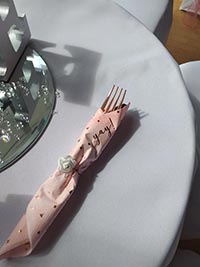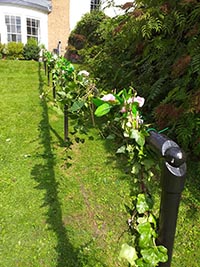 From September 1st 2021, Ceddesfeld Hall will be fully open without any restrictions on numbers.
Note, the Main Hall is limited to 70 which would, therefore, be the limit for events such as Christenings, Weddings etc.
However, due to the continuing high infection rate, we do of course, urge people to be respectful of others; cautious and sensible in their approach to mixing indoors. The situation will remain under regular review.
Do you have a spare evening?
Can you help serve on the bar?
We are looking for volunteers to help the SCA working behind the bar or general support at other SCA events.
If you are willing to assist us please call Tony Guest, 01740 622185.

The bar offers a variety of cask ales each week plus the newly installed Atlantic IPA and Carling. The prices are extremely reasonable (£2.60 a pint, £2.30 for a glass of wine). We are open 5 nights a week, Monday to Friday, from 7.30 pm. For a clean, warm, and friendly service please feel free to call in and enjoy a pint.
Superb value for money room hire
Our Rooms
All enquiries relating to room hire and lettings please contact Wendy Gill, Email gillwendy@hotmail.co.uk, Tel: 01740 620206.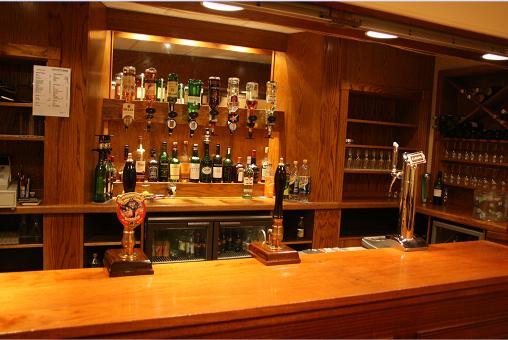 The Bar
Mon to Thurs to 7.30pm to 10.30pm.
Friday, 7.30pm to 11pm.
Weekend bookings are currently limited to two a month.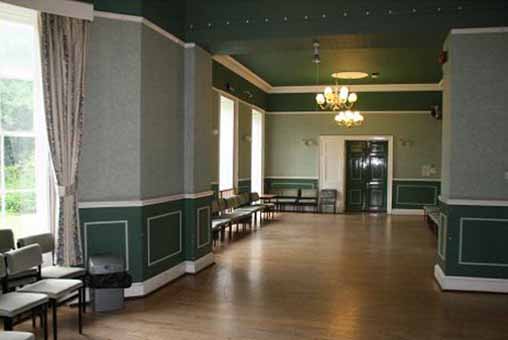 Main Hall
Limited to 70 people catering for all types of events or functions.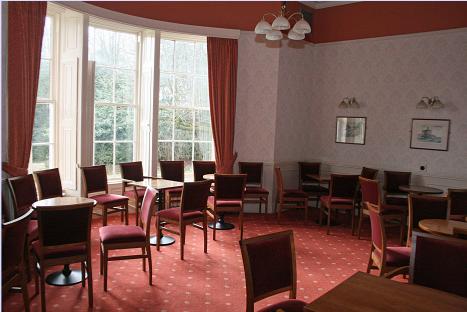 Lounge
Spacious and comfortable - extends into main hall.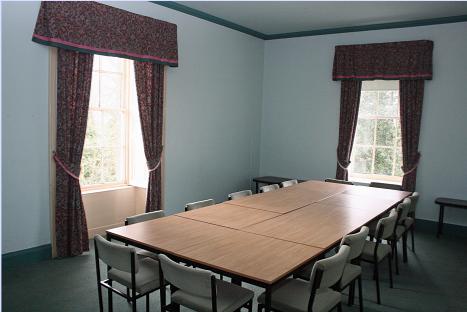 Smaller Rooms
Chetwynd/Swinhoe/Oldham/Kell.
Perfect for group or private meetings.
All you need to know
Booking Information
Bookings
A Booking Form must be completed and submitted to the Letting Secretary. Only bookings confirmed in writing by the Letting Secretary will be valid. Whenever Sections, members or private hirers require the use of the bar facilities for special events in the Main Hall or upstairs rooms, a Bar Booking Form must also be completed.

Note that booking the Main Hall does not include the use of the adjoining lounge. We do not accept bookings for 18th or 21st birthday parties. We do not offer bar facilities for childrens parties.
Commercial rates and other events (eg Slimming Clubs, Dance Classes) are available on request.
Please call Wendy Gill (room bookings) on 01740 620206 and/or Tony Guest (Bar) on 01740 622185 for more information.
Room Booking Form
Bar Booking Form
Read Covid-19 Risk Assessment
Hall Hire Charges
Charges for SCA members in brackets.
Main Hall: Daytime per Half day: £35 (£25)
Main Hall: Evening £60 (£35)
Upstairs Rooms: Non-Members £10 per hour. Members £15 per half day.
Use of the Kitchen: General Use £5. Full facilities £12
Use by SCA Sections (all rooms and all times)

Under 18: 50p per person
18-60 yrs: £1 per person
60+: 70p per person.
Special Events:
Weddings: 11.00am - 6.00pm £140 (£100)
Weddings: 6.00pm -11.00pm £140 (£100)
Christenings: (daytime) £45 (£35)
Childrens parties: up to 5.00pm
(12 yrs & under) - £35 (£25)
Features
Full access to WIFI
Full wheelchair access
Lift to first floor
Disabled Toilet
Induction Loop System
There is space for car parking outside the Hall
Hall Hire Conditions
Please leave the room clean and tidy and take away any unused food. Sweeping brushes are in the cleaners cupboard opposite the kitchen. Bins situated beside the kitchen and large refuse bins through the back fire doors. Please leave quietly at the end of the event.

SAFETY
Maximum room capacities: Main Hall 70. All other rooms 25-30. (These numbers must not be exceeded). Fire Exits must be unimpeded at all times. Fire extinguishers are situated in the passage outside the hall. Hirers must agree to identify fire exits and toilet facilities to all users.
MUSIC
Music is allowed in the Main Hall but amplified music must be at a reasonable noise level acceptable to other users of the building and must be situated at the end of the hall closest to the lounge. All music MUST end at 11 pm.
DAMAGE
Hirers are responsible for the cost of repair of any damage done to any part of the premises or the fixtures and fittings. Please report these as soon as possible.